Dremel's Product Showcase
Step-by-Step Guides from Dremel
Dremel has produced a series of step-by-step guides to demonstrate the versatility of its new DSM20 compact saw...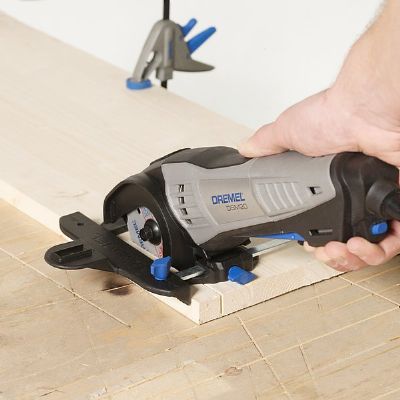 The DIY projects include: changing the tiling around a toilet; creating a fruit and veg wall for your balcony; making a wall-mounted cabinet for your DVD player/set-top box; and fitting laminate flooring.
The Dremel DSM20 has a powerful 710 watt motor and makes cuts up to 20mm deep in all materials from wood to plastic, metal and tile.
It makes short work of any plumbing or maintenance projects with its excellent line of sight and abrasive cutting wheels helping to achieve precise cuts. Powerful enough to cut through virtually any material and controllable with one hand, its compact size and ergonomic design make it easy to handle and easy to follow the cut line.
It requires no lower guard mechanism and performs precise straight cuts, flush cuts close to the surface and plunge cuts with no kickback.
The Dremel DSM20 comes with a range of accessories and attachments supplied as standard in the tool-kit. RRP is 119.98.
The step-by-step guides can be downloaded from the Dremel website.
Product information direct from Dremel click here to enquire
Click here to find out more about Dremel including contact details

N.B. The information contained in this entry is provided by the above supplier, and does not necessarily reflect the views and opinions of the publisher