Masons Timber Products Ltd's Product Showcase
New website launched for Masons.
Masons Timber Products Ltd has launched its new slick and dynamic website.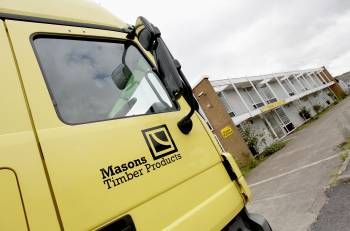 As of 30th July 2012, customers will now be able to view the new Masons Timber Products Ltd website which has been designed to bring the company into the 21st Century with its slick design and stylish features.
It will enable customers to view our full product range with PDF downloadable specification sheets with product images, view the different customer sectors we work with and enquire about our bespoke mouldings range to get a quote tailored to your needs.
Customers will also be able to view the most up to date news on the site and find out information on any of our latest special promotions.
To view the new and dynamic website please visit www.masons-timber.co.uk
For any further information or to place an order with Masons please contact a member of our Sales team today by phone on 0115 9113 600, by fax on 0115 9113 444, email enquiries@masons-timber.co.uk or visit our website www.masons-timber.co.uk
Product information direct from Masons Timber Products Ltd click here to enquire
Click here to find out more about Masons Timber Products Ltd including contact details

N.B. The information contained in this entry is provided by the above supplier, and does not necessarily reflect the views and opinions of the publisher