QEP Co. UK Ltd.'s Product Showcase
Vitrex Mosaic & Glass Tile Nipper
Introducing a new, innovative tiling tool from QEP, the world's leading supplier of tiling & flooring installation equipment - the Vitrex Mosaic & Glass Tile Nipper.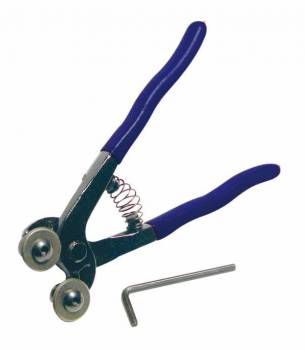 The
Vitrex
Mosaic &
Glass Tile Nipper is designed to easily cut glass tile without the

use of conventional glass cutters. In addition, these nippers are ideal for quickly cutting small mosaic pieces of glass, as well as removing tiny points from glass tile.
Ideal for cutting awkward shapes around pipes
Cuts glass tiles & mosaics up to 6mm thick
Tel: +44(0)1253 789180
www.vitrex.co.uk
Product information direct from QEP Co. UK Ltd. click here to enquire
Click here to find out more about QEP Co. UK Ltd. including contact details

N.B. The information contained in this entry is provided by the above supplier, and does not necessarily reflect the views and opinions of the publisher