Kieft & Sons ltd's Product Showcase
SIZE MATTERS
The Big Bulbs are back!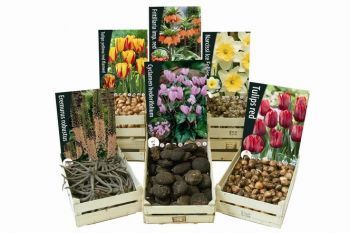 Kieft and Sons Ltd from Norwich are currently gearing up for the forthcoming autumn bulb season which is just around the corner. Again their range will be featuring the popular XXL bulbs, a range of extra large bulbs supplied in wooden trays with a large colour poster for each variety.
For more details of the above and our extensiverange of pre-packs,showcases and gift items contact us now.
Product information direct from Kieft & Sons ltd click here to enquire
Click here to find out more about Kieft & Sons ltd including contact details

N.B. The information contained in this entry is provided by the above supplier, and does not necessarily reflect the views and opinions of the publisher