Kieft & Sons ltd's Product Showcase
LUXURY AMARYLLIS PACK FROM KIEFT!!
A new concept in packaging from Kieft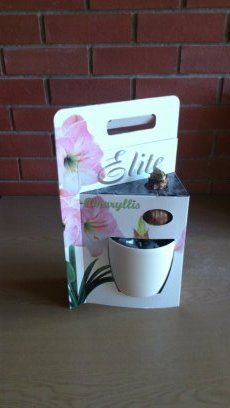 Kieft are launching a new Amaryllis gift pack this autumn. A full colour sleeve with built in handle holds and displays an attractive pot which in turn holds a top quality bulb and compost.
Contact us now for more details and our new Autumn 2012 catalogue.
Product information direct from Kieft & Sons ltd click here to enquire
Click here to find out more about Kieft & Sons ltd including contact details

N.B. The information contained in this entry is provided by the above supplier, and does not necessarily reflect the views and opinions of the publisher