QEP Co. UK Ltd.'s Product Showcase
Vitrex Grout Out - Electric Grout Remover
New Vitrex Grout Out is the fastest, most versatile grout removing tool and the easiest way to refresh any tiled area.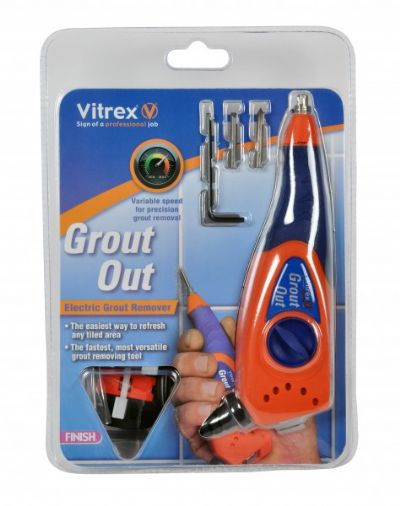 Vitrex Grout Out
Refresh your tiles and remove old & discoloured grout with the new Vitrex Grout Out. Supplied with 2 precision cobolt steel, interchangeable grout remover tips (with changing kit), Vitrex Grout Out is lightweight & easy to use with variable speed for precision grout removal.
The 3 speed pneumatic action powers through old & discoloured grouts with ease and the 2.5M power cable allows for a greater working area.
Tel: +44 (0)1253 789180
www.vitrex.co.uk
Product information direct from QEP Co. UK Ltd. click here to enquire
Click here to find out more about QEP Co. UK Ltd. including contact details

N.B. The information contained in this entry is provided by the above supplier, and does not necessarily reflect the views and opinions of the publisher