Biz Power Tools's Product Showcase
BIZ B2B Launches 'Daily Deals'
Biz, the specialist Power Tool Distributor have launched its latest initiative to help their customers drive sales throughout the whole of 2012.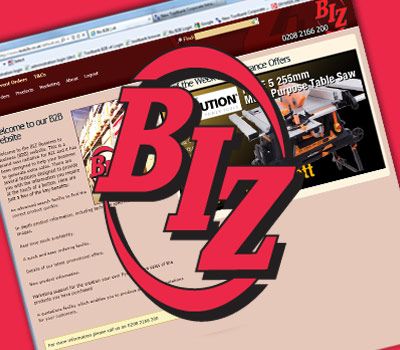 Every day throughout the year, there will be a Limited Offer on the BIZ B2B site.
Graham Smith (M.D) stated: We have so many great products to choose from, not everything is able to be featured in our Quarterly Promotional booklet . Therefore, we have decided to offer a different deal every day via our B2B site. Some of the exclusive offers will have limited availability and will be in a first come, first served basis.
The initiative is designed to give supportive customers a competitive edge in the Market place, and because availability will be limited, it will provide them with the opportunity to promote exclusive offers to consumers and drive extra sales as well.
For more details of the BIZ B2B site, please contact Graham, Simon or Jason on 0844 463 2325 or email
sales@bizpowertools.co.uk
.
Product information direct from Biz Power Tools click here to enquire
Click here to find out more about Biz Power Tools including contact details

N.B. The information contained in this entry is provided by the above supplier, and does not necessarily reflect the views and opinions of the publisher