Stax Trade Centres's Product Showcase
Superior Plumbing & Bathroom Products
Introducing SP - Superior Products: The NEW range of contemporary plumbing and bathroom products offering stockists the best in class.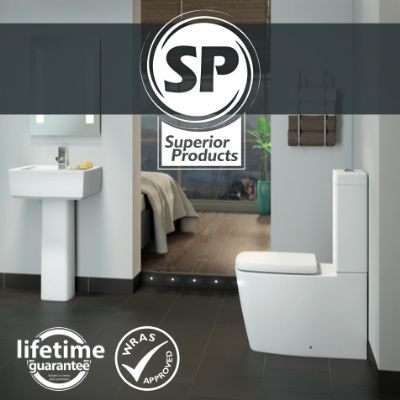 Designed using the latest technologies, the sleekly styled SP collection is endorsed with up to a lifetime guarantee - on a range where premium quality comes as standard.
Encompassing taps, shower enclosures, bath screens and ceramic bathroom suites, SP products are of superb quality, utilising the latest technologies yet priced competitively.
The comprehensive selection of both modern and traditional kitchen and bathroom taps all come with a 20 year guarantee.
All shower enclosures, doors and bath screens have revolutionary nano coated glass as standard, whereby a quick wipe will keep that 'as new' sparkle and prevent the build up of any limescale.
SP is a brand that can really be relied on - not only in terms of quality but also for margins and saleability and with eye-catching packaging a strong shelf presence is assured.
Brand new to the SP collection for April 2012 is the bathroom ceramics range, giving retailers four stylish bathroom suites ranging in price and design. All four suites including the economical water saver range, the traditional Heritage range and the stylish FInezza and Linear suites have a lifetime guarantee.
SP products are available from all Stax Trade Centres branches. To view the full range visit
www.staxtradecentres.co.uk
Product information direct from Stax Trade Centres click here to enquire
Click here to find out more about Stax Trade Centres including contact details

N.B. The information contained in this entry is provided by the above supplier, and does not necessarily reflect the views and opinions of the publisher