Henry Squire & Sons Ltd's Product Showcase
SQUIRE'S CP40 RECODABLE COMBINATION PADLOCKS MAKE IT EASY
Squire's new CP40 Recodable Combination padlocks are a hardwearing and reliable solution for protecting valuables at home, in the workplace and outdoors.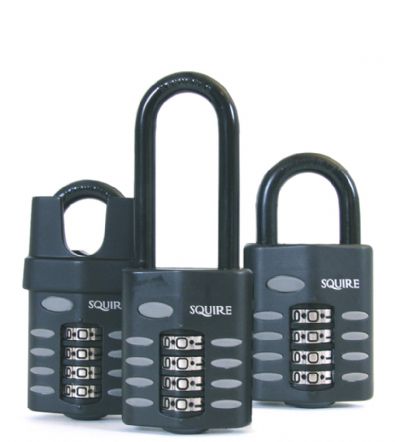 Designed with quality and convenience in mind, these modern combination padlocks feature hardened steel shackles and a 40mm die cast alloy body with a weather proof dual compound cover.
Uniquely, they offer a recodable double locking mechanism with over 10,000 combinations and push button spring opening for ease of use.
With no keys to lose and coded alike available, they are purpose designed for securing lockers, sheds, tool boxes and storage areas.
All locks in this range are available in open, closed and extra long shackle variants and carry the Squire 10-year guarantee.
Tel: 01902 308050
www.squirelocks.co.uk
Product information direct from Henry Squire & Sons Ltd click here to enquire
Click here to find out more about Henry Squire & Sons Ltd including contact details

N.B. The information contained in this entry is provided by the above supplier, and does not necessarily reflect the views and opinions of the publisher