Printed from the website DIYWeek.net - providing DIY news, views and commercial data tailored to the needs of professionals in the DIY industry
Source: DIY Week.net - http://www.diyweek.net/
B&Q is set to boost its green credentials with the launch of a new advice service for customers on how to save energy within the home.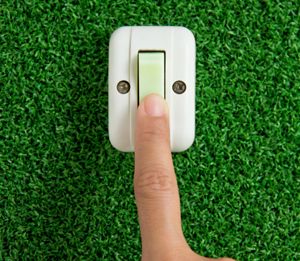 Bright idea: consumers will get help to make a home green


Due to be introduced initially in 10 outlets from October, the new initiative will provide in-store energy-saving service areas where consumers will be given help with improving the environmental efficiency of their homes.

Along with free home assessments, B&Q will offer energy-saving products and an installation service, plus an online help desk and call centre.

The scheme will be extended to more stores next year.

Said B&Q UK & Ireland CEO
Martyn Phillips: "We've been carrying out independent trials, working with experts in energy efficiency and invested in new products, services and training to ensure that B&Q is the best place to come for energy saving advice this autumn."


It comes as parent company Kingfisher Plc published its Corporate Responsibility Report, Net Positive, a pledge by the group to "put back more than it takes."

Net Positive aspirations across the Kingfisher group includes making every home zero carbon and ensure every product is remade, recycled, reused or biodegradable. B&Q is currently working with the Ellen MacArthur Foundation to "understand ways to move towards a circular economy."

The report also highlights an aspiration to support community groups and improve consumers' DIY skills, from Brico Depot France providing sessions for unemployed people, to B&Q China helping modernise school libraries.