Printed from the website DIYWeek.net - providing DIY news, views and commercial data tailored to the needs of professionals in the DIY industry
Source: DIY Week.net - http://www.diyweek.net/
The general merchandising retailer has walked away from the multimillion pound bidding for Robert Dyas.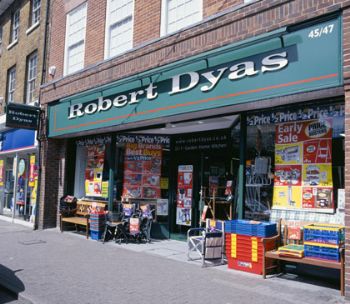 Rumours surrounding the bidding war for the hardware retailer - which could be sold for up to £15million according to reports - have been rife for months.

It's thought that at least one other party is still in talks to buy the 100-store chain as well as at least one unknown trade buyer. Key shareholders Lloyd's and Allied Irish have been in discussions to sell Robert Dyas since last summer.

In April 2012 the retailer denied restaurant and health club owner R Capital was among the bidders.

The retailer posted like-for-like sales growth of 3.8% for the financial year ending March 31, 2012. But its debt to Lloyds and Allied Irish has been reported to amount to £15m. This means a buyer is only likely to pay a nominal amount for the retailer's equity.

Both Wilkinson and Robert Dyas declined to comment on the story.