Printed from the website DIYWeek.net - providing DIY news, views and commercial data tailored to the needs of professionals in the DIY industry
Source: DIY Week.net - http://www.diyweek.net/
The search to find Britain's best garden fence, dubbed in the press last year as the most boring competition in the country, is on once again.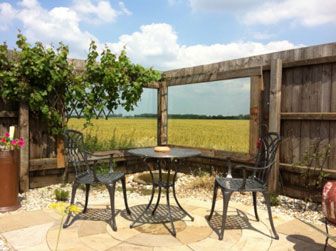 Last year's Fence Factor winning entry by Gary Harrison


Organised by online garden centre Gardening Express, the competition invites people to send in pictures of their favourite fence panel, and captured the imagination of hundreds last year. Gary Harrison from Bury St Edmunds beat more than 200 fence enthusiasts last year with his unique entry, featuring holes cut in the middle of his corner fence panels allowing views of the Suffolk countryside to be seen.

The competition is being sponsored by Gardening Express, who are donating vouchers for the winner. Gardening Express ceo Chris Bonnett said: "Fence Factor is a fun way of celebrating great British gardens. We were impressed by the standard of entries last year and we're delighted to be part of this great event this year."

Entries for the Fence Factor need to be emailed to fence@fencefactor.co.uk by August 13. Shortlisted fences will be announced at the end of August and final winners chosen in September.