Printed from the website DIYWeek.net - providing DIY news, views and commercial data tailored to the needs of professionals in the DIY industry
Source: DIY Week.net - http://www.diyweek.net/
According to the latest figures from GfK, 5% fewer litres of emulsion paint have been sold in the UK during the first part of 2012 compared with the same period last year, but 6% more UK pounds have been spent on it.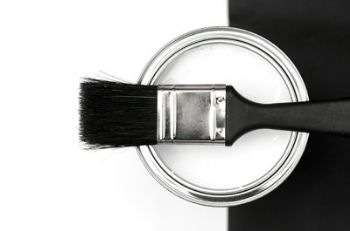 Even bathroom and kitchen paint is decreasing in popularity after "solid growth" in 2010-2011


GfK attribute the drop in volume demand to the decline in movement in the housing market, reporting "a significant correlation between property transactions and quantity of paint sold." The very wet spring also inhibited sales of outdoor paint as well as that for interior walls, due to the need to apply with ventilation.

The statistics body reported: "Unsurprisingly, leaving windows open in a downpour is unappealing to consumers. It is also worth noting that Easter 2012 occurred entirely within the April period, while in 2011 the second half of the Easter weekend, as well as the royal nuptials, fell in May data, thus casting a rose-tinted light over 2012 year to date figures."

Despite many décor retailers recently reporting that emulsion was an item that "would always sell well," when questioned for DIY Week's recent decorating issue, the wall covering's sales results don't paint a pretty picture for the market. Volume drops were reported across all sectors of emulsion, with former areas of optimism now in decline as well. This includes kitchen and bathroom paint, which with its anti-mould and anti-fungal properties, saw solid growth through 2010 and 2011. In bleak contrast, January to April 2012 saw -8% volume decline. In the same period there was an 8% increase in value for this segment.

GfK added: "[Kitchen and bathroom paint] is well over double the price of standard emulsion paint, which may be too great of a difference for many consumers in the current economic circumstances."