Printed from the website DIYWeek.net - providing DIY news, views and commercial data tailored to the needs of professionals in the DIY industry
Source: DIY Week.net - http://www.diyweek.net/
It's historically been heralded the 'Bank Holiday of DIY' and major retailers B&Q, Homebase, Wickes and even Argos are all vying for a slice of the action with promotions, deals and exclusive offers this May Day Bank Holiday.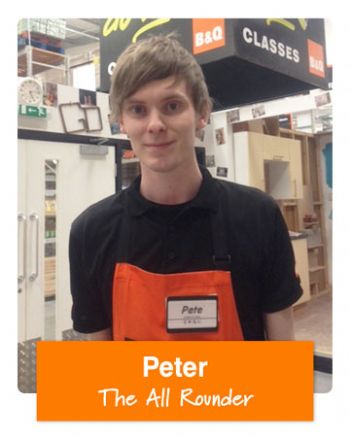 Peter is one of the B&Q 'You Can Do It' experts on call to answer DIY queries this Bank Holiday


B&Q is launching 100 new 'How to' videos on YouTube. The retailer is hoping to catch the eye of the 2.2million people who search for 'how to' videos using the social network. Following the launch of its first ever Easter weekend DIY helpline, B&Q will be bringing back its 'You Can Do It' helpdesk for this weekend.

The DIY team will be on hand from May 5 - 7 to answer any DIY-related queries over the phone or via Facebook or Twitter.

Homebase, meanwhile, is running a 20% off discount for all gardening and decorating products online and in store on Saturday and Sunday. Wickes is also hoping to cash in with 25% off discounts running, as well as special offers on kitchens, bathrooms and timber products. Those buying 'in bulk' can also receive 30% off.

Home Retail Group-owned Argos is also getting in on the action, with a £5 gift voucher for customers spending over £50, and a £10 voucher of purchases over £75.