Printed from the website DIYWeek.net - providing DIY news, views and commercial data tailored to the needs of professionals in the DIY industry
Source: DIY Week.net - http://www.diyweek.net/
The retailer reported the strongest sales performance in over three years for its last quarter, up 10% year-on-year.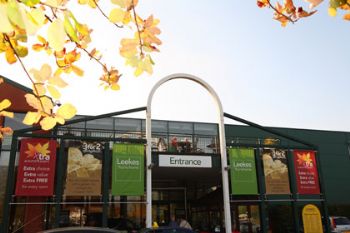 Leekes' Melksham store is earmarked for investment


It comes as a contrast to the ONS' announcement last week that the UK is back in recession, and store operations director Peter Marks has spoken out with his belief retail sales are "a far stronger indication of economic strength than the headline GDP figures."

Mr Marks pointed out that while retail sales "are always the first to suffer as the economy runs into difficulty and people tighten their purse strings," the retailer's recent performance is indicative of a recovery.

"While last year continued to be challenging, sales in key home improvement lines such as kitchens and bathrooms remained healthy. Since December 2011, we have seen a terrific increase in sales across all areas, which we believe is led by a pent up demand for goods which the public have been putting off purchasing for the last few years.

"Furniture and furnishings have led the surge in sales, with strong growth also in bedrooms, carpets and home accessories."

Overall the company is over £3 million up in sales compared with the same period last year and Mr Marks said he believed the acceleration in sales will continue throughout the rest of this year.

Leekes recently announced it will be investing over £6m in a new store on the outskirts of Coventry, due to open in August 2012. Further expansion and investment plans are in the pipelines for both Melksham and Llantrisant.