Printed from the website DIYWeek.net - providing DIY news, views and commercial data tailored to the needs of professionals in the DIY industry
Source: DIY Week.net - http://www.diyweek.net/
The home, leisure and garden retailer will be launching its spring/summer TV campaign this weekend on ITV, with a mixture of 20 second brand adverts and 10 second product adverts making it the company's biggest TV campaign to date.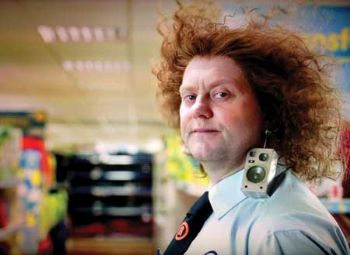 A still from The Range's new TV adverts, which launch this weekend


It follows the successful launch of the company's key character 'Malcolm' in its 2011 Christmas TV campaign. The new brand ads will feature Malcolm again, this time showing the audience a quirky product that The Range do not sell, with the message being that the company's extensive product list means it is easier to show what it doesn't sell.

The 10 second ads are to be product-specific, showing a snapshot of goods sold by The Range. The ads were directed by Hollywood director Jared Hess, who is known for cult films including Napoleon Dynamite and Nacho Libre.

The company is continuing its relationship with advertising company VCCP Blue for its latest campaign.

Alongside its TV work, The Range is also embarking on a national radio campaign and outdoor advertising including billboard and ADVAN advertisement.

The Range owner and founder Chris Dawson said: "We have always been focused on bringing the widest range of quality products at affordable prices to our customers and this has never been truer than this summer, with lots of great offers available."