Printed from the website DIYWeek.net - providing DIY news, views and commercial data tailored to the needs of professionals in the DIY industry
Source: DIY Week.net - http://www.diyweek.net/
Footage taken the morning after the blaze shows the scale of the damage done to the garden and pet centre in Greater Manchester.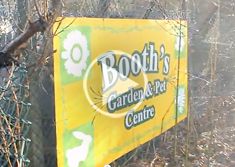 It took seven fire engines and 40 firefighters to tackle the blaze, which triggered the centre's fire alarm at 5.45pm on Friday, January 27.

Read the full story here.