Printed from the website DIYWeek.net - providing DIY news, views and commercial data tailored to the needs of professionals in the DIY industry
Source: DIY Week.net - http://www.diyweek.net/
A man has been jailed for stealing a snake from Dobbies Garden World in Stirling.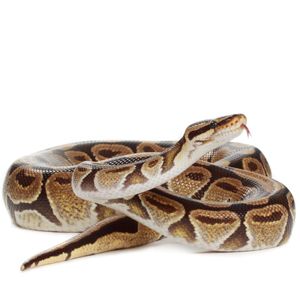 Mr Quinn was jailed for stealing a royal python


Anthony Quinn, 41, was sentenced to four months in prison after taking the royal python, which retails at £75, during a Christmas shopping trip on December 19.

The prosecution told Stirling Sheriff Court that a shopper spotted Quinn and his friend Scott Cruickshank, 38, in the aquatics area. They saw Quinn open a cage and put something from it in his pocket.

After being approached by a member of staff, Mr Quinn said he wanted to see how the cages opened. He then left the centre in his car.

When accused by staff of also being involved, Mr Cruikshank, the court was told, "made a scene".
It only was after staff had asked him to leave that they realised the snake was missing.
Mr Cruickshank admitted a breach of the peace and was fined £450.

Dobbies told DIY Week that the python was not venomous "but could still bite you".
The company added that the garden centre chain doesn't suffer from a huge amount of shoplifting "but it's very unusual for an animal, let alone a reptile, to be stolen".