Printed from the website DIYWeek.net - providing DIY news, views and commercial data tailored to the needs of professionals in the DIY industry
Source: DIY Week.net - http://www.diyweek.net/
Administrators Ernst & Young are expected to announce today the planned closure of some 120 unsold Focus stores, putting about 3,000 jobs at risk.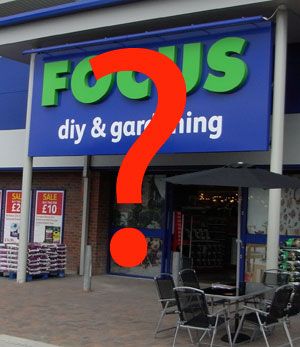 Speaking to DIY Week, an Ernst & Young spokesperson said that the move had not yet been confirmed, but that more information would be released later this morning.

It has been widely reported that Ernst & Young have appointed retail restructuring specialists Gordon Brothers to liquidate the stock from remaining stores. However, this is also yet to be confirmed by the administrators.

So far, 55 stores have been sold since Focus entered administration, 31 to Kingfisher, 13 to Wickes and 11 to B&M, leaving the future of the rest of the store portfolio uncertain.

Keep checking www.diyweek.net for updates on this story.