Printed from the website DIYWeek.net - providing DIY news, views and commercial data tailored to the needs of professionals in the DIY industry
Source: DIY Week.net - http://www.diyweek.net/
Administrator Ernst & Young confirms it has agreed to sell up to 13 stores and transfer all associated employees to the Travis Perkins-owned DIY chain for £8.4m.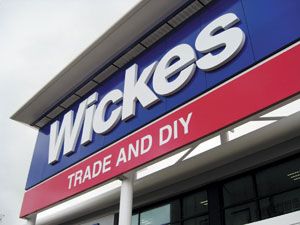 All of the acquired stores are to be converted to Wickes branches by the end of the year, extending the DIY chain's portfolio to 216

Travis Perkins chief executive Geoff Cooper said: "The acquisition of these 13 stores, cherry picked from over 100 potential locations, further expands our Wickes business and will help us to continue our gains in like-for-like and total market share. We welcome the colleagues in these stores into our Group and look forward to these stores trading successfully in the Wickes Format."

Joint administrator of the Focus group Simon Allport said in a statement today: "We are delighted to secure a sale for these stores and to save the jobs of all 345 associated employees. We continue to trade from all 178 Focus stores in the UK an are in detailed discussions with a number of interested parties to seek further sales across the store portfolio."

Mr Allport added: "Since the date of the administrators' appointment, stores have been trading at record levels as we have been able to offer very competitive prices across the full product range. We are grateful to all the Group's loyal customers, employees and suppliers for their continued support."