Printed from the website DIYWeek.net - providing DIY news, views and commercial data tailored to the needs of professionals in the DIY industry
Source: DIY Week.net - http://www.diyweek.net/
Tesco-owned garden centre chain will once again lend its support to national gardening and outdoor living show.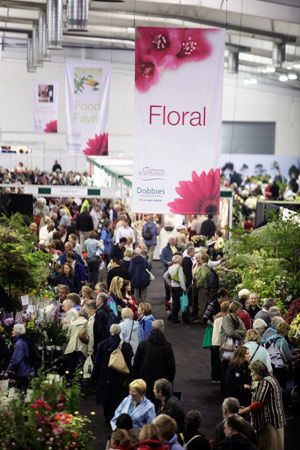 Dobbies will once again sponsor Scotland Gardening 2011


Dobbies has been an integral part of the show since it was launched in 2000 and this year the company is extending its sponsorship to cover the Pallet Garden as well as the Floral Hall.

Gardening Scotland organiser Martin Dare said: "Dobbies is the country's leading garden centre business and Gardening Scotland is the premier show, so we are delighted to be associated with them once again."

This year the Dobbies Floral Hall will feature some of the top growers in the UK along with some of the most ambitious exhibits ever staged at the show.

Meanwhile the Pallet Garden section, which is organised by the Scottish Gardeners Forum, is expected to attract more than 50 entries from schools and gardening groups across Scotland, who will compete to create the best miniature gardens.

The 2011 show will take place on Friday, June 3 to Sunday, June 5 at the Royal Highland Centre, Ingliston, near Edinburgh.

Dobbies has also announced that it is to invest £30m on three new garden centres in Scotland this year.

The home and garden retailer, which currently operates 13 outlets in Scotland, will open in Braehead, Renfrewshire and Livingston, West Lothian. According to a report by kamcity.com Dobbies has also received planning permission for a centre in East Kilbride, which would represent a £10m investment.

Dobbies ceo James Brown said: "We are extremely proud to be a Scottish business and whilst we continue to grow throughout the UK, investment in Scotland has always been an intrinsic part of our business plans."