Printed from the website DIYWeek.net - providing DIY news, views and commercial data tailored to the needs of professionals in the DIY industry
Source: DIY Week.net - http://www.diyweek.net/
The latest news from the Totally shows is that the 2011 event is set to increase in size by a third, thanks to strong bookings and a move from hall 10 to hall 11.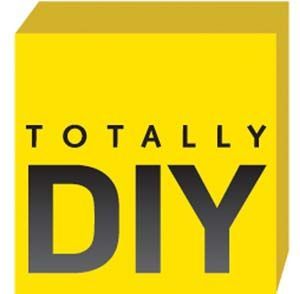 Bookings are already at 85% of the 2010 show with four months to go before the show opens at the NEC, Birmingham.

Recent signings include long time exhibitors Everbuild and Tor Coatings as well as many other familiar faces and brands including Exakt Precision Tools, M Marcus, Sika, SMC and Trimaco.

But the 2011 show will also welcome the return of lapsed exhibitors and, importantly, companies taking part for the first time. Dale Hardware and DK Tools are both returning to the show after a break while brand new exhibitors include Cadiou-Industrie, Fusion DIY, Nippon/Vitax, Power-Less, Rigby Taylor Paints and Williams Wheel (Abrasives).

The growth of the show follows its successful relocation to Birmingham last year, to co-locate with Spring Fair.

Sales director Paul Grinsell said: "we're well on track to create a larger exhibition next February. A wider choice and variety of exhibitors will be great news four our visiting retailers and buyers."