Printed from the website DIYWeek.net - providing DIY news, views and commercial data tailored to the needs of professionals in the DIY industry
Source: DIY Week.net - http://www.diyweek.net/
Brits are spending money on beds and bedroom furniture, despite high-ticket prices, while the rest of the floorcoverings and furniture market continues to struggle.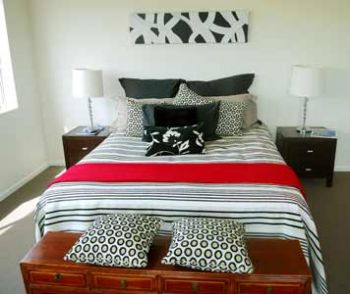 Recent research from retail analyst Verdict has revealed that the bed and bedroom furniture market is set to grow by £79.4m this year, while the whole furniture and floorcovering market is predicted to shrink by £518.2m.

Verdict retail analyst Matt Walton explained: "Beds have held up well even in the current economy due to the strong connection between quality of sleep and the feeling of well being." He added: "Shoppers have proved that they will look to replace a bed as quickly as possible, despite its big ticket price point."

According to Verdict's research. While beds have achieved consistent growth, the overall furniture and floorcoverings market has been more challenging, with sales set to fall by 3.9% in 2010 to be the worst performing sector.

Mr Walton said: "The heavy snowfall at the start of 2010 affected furniture and floorcoverings in particular, as the majority of stores are out-of-town. In addition many shoppers held off purchases until after the election and emergency budget in order to gauge their financial position.

"The stagnant housing market, which is so pivotal to this sector, has also led to people deferring these purchases. Simply put, the majority of consumers have neither the desire nor ability to buy furniture and floorcoverings currently".

"Bed sales have fared better, but with retailers clamouring to take advantage of the few product areas which are still growing, only the biggest retailers are enjoying the benefits. The rest are finding themselves somewhat squeezed."