Printed from the website DIYWeek.net - providing DIY news, views and commercial data tailored to the needs of professionals in the DIY industry
Source: DIY Week.net - http://www.diyweek.net/
The SCR-KPMG Scottish Retail Sales Monitor has reported Scottish retail's worst February since 1999.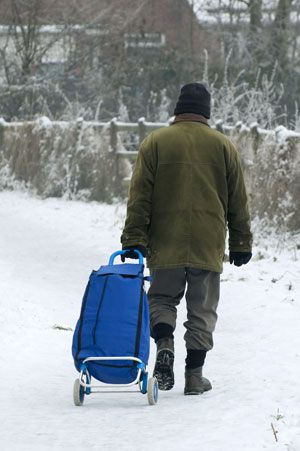 Like-for-like (lfl) sales in February 2010 were 1.1% lower than in February 2009, when they had fallen 0.9%. Total sales in February were 1.9% up on a year ago.

The report said it was the worst February, for both lfl and total sales, since the survey began in 1999. The coldest February since 1986, with now for much of the month, has meant both food and non-food sales performances were weaker than in January.

The worst hit areas were homewares, furniture and DIY, as the very cold and snowy weather meant most people shopped for essentials and put off discretionary purchases until travelling conditions improved, said the report. DIY and gardening also suffered in the adverse weather.

Lfl sales fell further as snow persisted, in contrast to the rest of the UK where the thaw allowed sales to recover some of January's losses. UK sales were 2.2% higher than in February 2009, when they had fallen 1.8%.

London outperformed the rest of the UK in February, with retail sales up 9.9%.

KPMG's head of retail in Scotland said: "With like-for-like sales down in Scotland compared with positive growth for the whole UK, this is perhaps the first sign of a noticeable and concerning trend in the Scottish market place, although optimistic retailers may still point to weather as a factor. February last year was also impacted by snow and so the results are perhaps the most comparable that we have had for a few months now. The areas hit the worst were homewares, furniture and DIY, showing consumers clearly focusing on necessary rather than discretionary spend."

He added: "The increased VAT rate, the uncertain jobs outlook and the prospect of a hung parliament following the general election all have a bearing on confidence. Accordingly, retailers will be very focused on driving the right promotions and products in the lead up to Easter and the bank holidays that follow in May."