Printed from the website DIYWeek.net - providing DIY news, views and commercial data tailored to the needs of professionals in the DIY industry
Source: DIY Week.net - http://www.diyweek.net/
Homebase parent company Home Retail Group (HRG) has introduced a reusable bag as replacement packaging for sofas from its Homebase and Argos brands.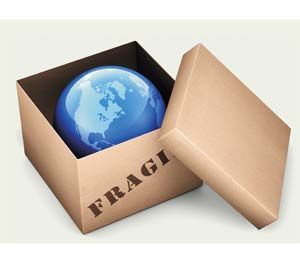 The design, which the company says is a folded envelope of reinforced bubble wrap "not unlike a giant Jiffy bag", is the culmination of "several years' testing and trial".

It means that the end customer is not left with the normal packaging waste associated with large item delivery. The bag is simply removed at the point of delivery and taken back to be reused. All components are fully recyclable, so at the end of its life, when it can no longer be reused it can simply be recycled.

HRG commercial director Maria Thompson said: "We believe there are clear benefits for the environment, the business and our customers by making use of reusable and recyclable packaging and form reducing the amount of packaging associated with the products we sell. It demonstrates our continued commitment to the reduction of waste going to landfill."

GfK figures show more than five million items of upholstered furniture are purchased each year. HRG's calculates tat each results in an average of 3kg of waste packaging, meaning 15,000 tonnes of packaging waste is currently going to landfill every year. A figure this initiative plans to reduce.

WRAP (Waste & Resource Action Programme) retail programme manager - home improvement Mike Robey said: "We're delighted that the trial findings have been taken on board with this launch so that the benefits of reusable packaging can be realised on a substantial scale.

"Our experience of reusable packaging indicates that the benefits are three-fold; greater convenience for the customer, cost-savings for the retailer and environmental benefits from using resources more efficiently, reducing packaging and the risk of product damage."