Printed from the website DIYWeek.net - providing DIY news, views and commercial data tailored to the needs of professionals in the DIY industry
Source: DIY Week.net - http://www.diyweek.net/
As retailers across the UK struggle to meet customer demand for snow-related products, the Liverpool-based DIY store manages to source 500 snow shovels.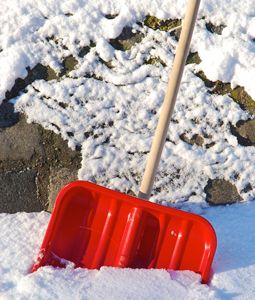 With much of the country battling sub-arctic conditions, retailers have been caught out as demand for snow shovels, rock salt and sledges skyrocketed. Those shops, which had products in stock initially, sold out quickly and have since struggled to refill orders.

However, Taskers DIY in Liverpool scoured its European-wide supplier list and managed to secure a shipment of 500 snow shovels imported from Germany. As a goodwill gesture to customers struggling in the unusually harsh weather, the store is also selling them at half price at £9.99.

Taskers Managing Director, John Tasker, said: "We always try and give something back and help our customers, so to be able to use our buying power to find shovels and offer them cheaply seemed the right thing to do as so many people are struggling with the conditions."