Printed from the website DIYWeek.net - providing DIY news, views and commercial data tailored to the needs of professionals in the DIY industry
Source: DIY Week.net - http://www.diyweek.net/
Weekly sales miss last year's level of trade by just 1.4% as online sales see double-digit growth and hard-hit categories experience a return.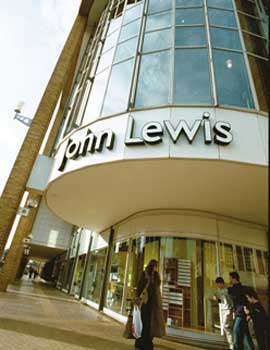 Total sales at John Lewis were down 1.4% to £46.50m for the second week to August 15, compared with the same period last year. Missing out on 2008's level of trade by such a marginal amount, John Lewis operational development manager Andrew Murphy explained that the seven-day period was "one of the better weeks of the year, if not quite meeting the standards we set across the business in July."

The wet end to the week meant that the department store chain enjoyed sales growth in many areas on Friday and Saturday, while high-ticket items, such as white goods and furniture, which have been hit hard by the downturn, saw an improvement.

Mr Murphy said: "The key trends were the return to form of some categories that have suffered significant reverses during he last year. Most notable were beds and bedroom furniture and white goods... As customers' purchasing intentions pick up, we should be well placed to continue this upward trend."

The company's online offer, John Lewis Direct saw double-digit growth boosted, said John Lewis by customers' "continued enthusiasm" for its Click and Collect facility, which accounted for more than 7% of online sales.