Printed from the website DIYWeek.net - providing DIY news, views and commercial data tailored to the needs of professionals in the DIY industry
Source: DIY Week.net - http://www.diyweek.net/
Belinda Barnard has resigned with immediate effect from her position as managing director of troubled buying and marketing group Mica.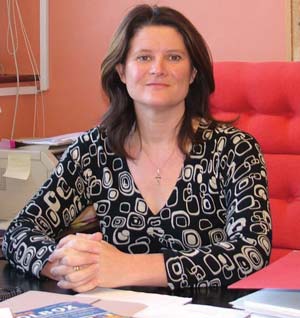 Outgoing: Belinda Barnard has resigned as Mica managing director


The news, released in a statement on Monday morning, comes after the group was placed in administration earlier this month. A new company trading as Mica DIY has already been set up.

Ms Barnard's departure is part of a restructuring exercise designed to reduce overheads which has also seen head office numbers reduced to the minimum needed to keep the company running. Steve Ball takes over as md.

Group chairman Jan Nicolson, of Jans Mica Hardware, said in the statement: "We have reduced the overhead, and Belinda, along with several other staff members have now gone. We would all like to thank Belinda for her many years service to Mica and the independent hardware industry and wish her and the other members of staff every success for the future."

More than 30 members attended a meeting at Stax Manchester on July 19 to decide the future of the group. Members voted to continue under the Mica brand but Mr Nicolson recognised the challenges involved in doing this.

In a letter to all members he said: "Your influence with the suppliers is vital to the ongoing ability of Mica to continue with our consumer promotions and market development."

He also urged suppliers: "to enthusiastically participate in our monthly promotions and to listen the members who are giving you an unequivocal message that they will substitute ranges for those of you who support us now when we need you. In the meantime we stand firm as a group, we know you have suffered a loss but we will all benefit in the long term."

Steve Ball added: "I look forward to working with members and our suppliers over the coming months to build on the strengths of the group and benefit our retail members, our suppliers, our communities and our industry. We are coming out of a difficult period and now is the time to regroup, get more customers into our shops and sell more product. That is what we are here for and if we keep doing that everyone will benefit."