Printed from the website DIYWeek.net - providing DIY news, views and commercial data tailored to the needs of professionals in the DIY industry
Source: DIY Week.net - http://www.diyweek.net/
Ex-Woolworths boss Sir Geoff Mulcahy has teamed up with a group to work on opening a 200-strong 'Woolworths-style' chain.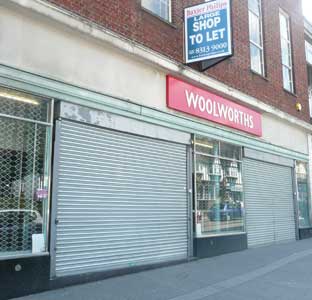 The group, spearheaded by former Woolworths managing director Tony Page, plans to reopen a number of the collapsed retailer's sites and is currently looking for a new name.

Sir Geoff was chief executive of former parent company Kingfisher when it owned Woolworths between 1982 and 2001.

He attempted to purchase 500 Woolworths stores after the chain went into administration in November last year. However, the bid failed and the last of the stores closed their doors in January.

Mr Page is inviting suggestions for a new name for the retail chain on his Twitter page www.twitter.com/pageys

Alternatively post your comments on diyweek.net.