Printed from the website DIYWeek.net - providing DIY news, views and commercial data tailored to the needs of professionals in the DIY industry
Source: DIY Week.net - http://www.diyweek.net/
16 outlets across UK to slash prices on Royal Worcester and Spode pottery following firmís entry into administration.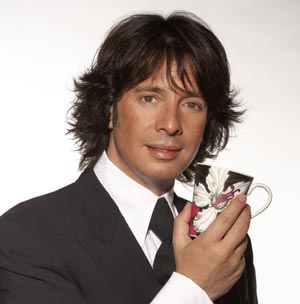 Recently Royal Worcester had a range with celebrity designer Laurence Llewelyn-Bowen


The company's administrator Pricewaterhouse Coopers (PwC) has said the sales aim to increase the number of visitors to shops as well as revenue.

PwC is still looking for a buyer for the pottery firm after it entered administration earlier this month.

Sales were taking place at stores including those in Birmingham, Worcester, Edinburgh, Cardiff, Newcastle Upon Tyne and Peterborough.