Printed from the website DIYWeek.net - providing DIY news, views and commercial data tailored to the needs of professionals in the DIY industry
Source: DIY Week.net - http://www.diyweek.net/
Latest data about consumer spend in the garden industry.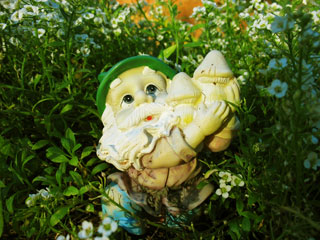 The latest data from The Horticultural Trades Association (HTA) Garden Industry Monitor (GIM) report provides a comprehensive overview of what consumers spent their money on within the garden industry in 2007.

The summary (below) provides some examples of products that have experienced an increase in sales during 2007 (in terms of percentage value compared to 2006 figures) along with those that have seen a reduction in sales.

What's hot

Metal garden furniture – up 66%

Rhododendrons & azaleas – up 46%

Fruit trees and plants – up 43%

Climbers – up 17%

Heathers – up15%

Seeds of edible plants – up 13%

Fencing, trellises and gates – up 13%

Growing media – up 12%

Herbs – up 6%

What's not

Garden heaters – down by 57%

Garden Ornaments – down 36%

Wooden garden furniture – down 32%

Hand and power tools – down 27%

Plastic garden furniture – down 26%

Outdoor ferns and ornamental grasses – down 23%

Decking – down 7%

In 2007 the average household spend by gardeners on items across the garden sector was £291.

Commenting on the figures Tim Briercliffe, HTA's director of Business development said: "This data illustrates how products really can go in and out of fashion within the garden industry. Of particular note is the growth in sales of edibles seeds, young edible plants, fruit trees and herbs – indicating how more people are having a go at growing their own fruit and vegetables."

He continued: "Sales of metal garden furniture outstripped those of wooden furniture this year for the first time - with the metal products appealing more to younger households.

"Sales of products such as decking, which saw a huge boost at the start of the decade with the popularity of garden makeover programmes, are now declining along with products such as garden heaters as more people look to increase their environmental credentials.

"But it seems there is no longer a place for a gnome in our gardens as sales of garden ornaments fell by 36% over the last year."