Printed from the website DIYWeek.net - providing DIY news, views and commercial data tailored to the needs of professionals in the DIY industry
Source: DIY Week.net - http://www.diyweek.net/
The long-running takeover of one of Britainís most famous companies has been completed.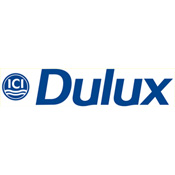 Dulux paint maker, ICI, has finally been bought by Dutch conglomerate, Akzo Nobel, in an £8bn takeover that signals the disappearance of a company that was once a giant of British industry.

It is the culmination of a process which began in August last year when Akzo made a formal offer for the acquisition of the shares in ICI.

It is unknown whether the new owner will retain the famous ICI brand name. A spokesman for the company is reported as saying that any decision be based on what will be best value for the company and not on 'emotion'.

Akzo Nobel is now expected to proceed with the sale of ICI's adhesives and electronic materials unit to Henkel of Germany.