Printed from the website DIYWeek.net - providing DIY news, views and commercial data tailored to the needs of professionals in the DIY industry
Source: DIY Week.net - http://www.diyweek.net/
Keith Boad has been appointed UK sales director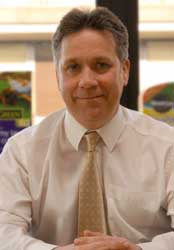 Keith Boad has been appointed UK sales director for the consumer gardening business of The Scotts Miracle-Gro Company.

Mr Boad will take full responsibility for UK sales and will focus on the overall strategic direction of the sales function across all routes to market.

He spent five years at ICI Paints, where he has been working as retail sales director with additional responsibility for global customers and capability development. Before ICI, he worked for Interbrew UK, formerly Whitbread Beer Company, and Molson Breweries in various Sales and Marketing roles.

Speaking about his appointment Mr Boad said, "The gardening business has great potential and I'm looking forward to developing the category working with our customers and the experienced sales team that represents Scotts impressive brands."