Product News
Published on 26 - September - 2012
Prepare surfaces for winter with Henkel's Nitromors
The double-strength, faster-acting formula of Henkel's Nitromors All Purpose is suitable for removing old paint and varnish from wood, metal and masonry, for preparing surfaces before the harsh weather sets in.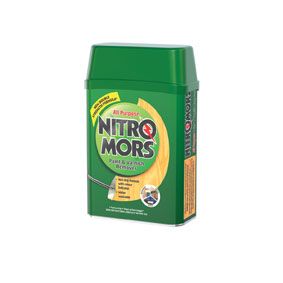 The product will remove four layers of paint in a single application, with blistering time typically five minutes, and the non-drip gel can be used on vertical surfaces.
The green colour makes for easier identification of areas applied, and it is washable with water and methylated spirits to avoid raising the wood grain. Nitromors comes in four sizes, retailing from £15.99.
For more information contact:
Henkel Consumer Adhesives
Back to main news page