Product News
Published on 11 - September - 2012
Ebertsankey at Glee:
Ebertsankey is the new offering from Ebert and Sankey, two of the largest garden container brands in Europe, who have combined to create a new range of plant container products.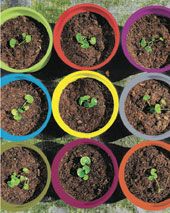 This includes containers for both inside and outside the home, plus conservation and irrigation products to help care for plants.
Ebertsankey has 200 years of experience in garden container manufacturing and marketing and its 'home of happy plants' strapline is about demonstrating the joy of gardening.
An extensive R&D programme has been set up to shape the offer according to developments in the garden market, as well as give consumers quick and easy orientation in terms of POS.
For more information contact:
Fiskars UK Ltd - Sankey
Back to main news page