News
Published on 28 - August - 2012
B&Q Cowley to close in September
The DIY giant's only Oxford outlet will be closing in coming weeks as the retailer opts out of its lease renewal.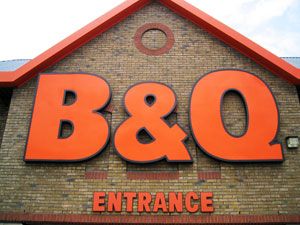 The Cowley store is the latest in what could be a large number of closures this year
The move means 67 workers are now facing employment uncertainty, but according to local press, B&Q has said its "top priority is to safeguard jobs", pointing out that three neighbouring stores are within 30 miles of the site. A consultation is reportedly underway between bosses and employees at the outlet to find alternative job roles.
Speaking at a press briefing in March, B&Q's parent company Kingfisher chief executive Ian Cheshire warned that certain stores had been earmarked for closure.
"Leases are coming up for renewal and we would consider not renewing them," he said.
"We have identified areas we would like to stay and have re-geared and taken on new leases on those for a rent reduction. It is a long-term structural strategy, not a major change in store portfolio in the short-term."
Comments
---
12/15/2012 11:49:00 AM
Don't knock Abingdon B&Q
By Brian Davies
OK it's not the biggest and shiniest but Abingdon B&Q is a very useful store to have close by and you'll usually get a good price. Perhaps this is the way to go. "Smaller and friendlier"
---
10/5/2012 12:35:00 PM
closure
By Sheila
coulnt believe it when I turned up at cowley today to find it closed it is the only DIY for miles around what happened?
---
9/27/2012 5:04:00 PM
You never know what you've got until it's gone
By Redundant Employee
I can t believe how shallow people are about the closure of this store. B&Q Oxford was a huge retail impact in the area. As many will say you never know what you ve got until it s gone . If local people supported this stores maybe it wouldn t have closed. There was no support for the staff at the store apart for the Manager and HR who tried their best to get employees transferred into other stores. All I can say if this store closed after 25yrs no one is safe enjoy your jobs while you can, coz unless it s a food retailer you are working for you are not safe
---
9/21/2012 10:58:00 AM
I was surprised...
By Mark
...to turn up at cowley to see the doors closed, thinking about it, it never seemed busy in there so maybe it's not such a surprise. I agree with the other two posts, it is however just going to make me go to Wickes, Screwfix or Homebase. I certainly won't be making trips to Abingdon or Witney stores. I suppose at least you can get a car parking space there now.
---
9/14/2012 4:22:00 PM
Abingdon
By JT
I agree with Andy. The Abingdon store is terrible. It is small and very run down (despite a 'revamp' a couple of years ago) You can never find everything you need so then have to visit another store. The Cowley one was further away but a one stop shop I was willing to drive to.
---
9/12/2012 11:19:00 AM
Tragic
By Andy
This ia AWFUL!
The Cowley B&Q is huge and has the best range of parts, fixings and those special little bits that you need to finish a job. I don't know about the Witney branch, but the Abindgon one is (IMHO) rubbish, catering for the have-a-go DIYers who just pop out for a bag of charcoal briquettes and a pot of emulsion.
---
DIYWeek.net does not edit comments which are submitted directly by our users to express their own views. Please report abuse of our comment system here.
Back to main news page

© Datateam Business Media Limited 2012. DIY Week.net news articles may be copied or forwarded for individual use only. No other reproduction or distribution is permitted without prior written consent.