News
Published on 2 - August - 2012
Screwfix's DIY Express: The story so far
It was a landmark move for Kingfisher-owned Screwfix when the retailer opened its first dedicated DIY store in Shepton Mallet March, and sources say the small-store format is working well so far.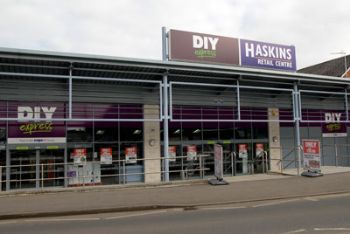 Screwfix said the small store format was intended to fill a gap in the DIY convenience market
A second store in Hayes opened hot on the heels of the 5,000 sq ft
Shepton Mallet offering
, but bosses at Screwfix have told DIY Week the format is still under trial, and no plans for further store openings have been revealed.
Screwfix marketing manager Kim Madley told DIY Week: "The format has been designed to target consumers in smaller retail spaces and we have been really encouraged by the feedback from customers, with positive reactions to the overall store layout and stock range."
When the Shepton Mallet store first opened, DIY Express incurred criticism from several independent retailers and their supporters, with comments on diyweek.net accusing Kingfisher of "trying to squeeze out the independents."
But Screwfix defended the placement of DIY Express on the high-street, saying: "We are testing the DIY Express format because we feel there is a gap in the market for a DIY convenience offer - one that complements the trade/serious DIY offer of our Screwfix stores, as well as successfully sitting alongside the independent DIY retailer.
"We are very proud of the fact that we are in a position to invest in the DIY market and inject growth to the sector in the current climate, bringing choice and value to shoppers, as well as creating vital retail jobs in local communities."
Comments
---
03/08/2012 11:27:00
B&Q and the Magnolia Conundrum
By Andrew Fitzpatrick
A gap in the market for convenience stores ? The gap Kim appears to have cleverly indentified is where the vast majority of independent hardware retailers are and have been for decades small/medium sized shops which are both local & convenient!
The only 'choice' Kingfisher wants to bring to the marketplace is the option for the consumer to 'choose' between their DIY Warehouse, trade counter and (if they roll out this store out too) Express store.
Please don t assume that I don t welcome investment in the DIY trade, creating jobs and filling empty shop units, I do but our sector, like most, really isn t growing due to the recession, and so a tranche of new Express stores would simply move consumer spending (and longer term, jobs) from Indies to Kingfisher s pockets. Personally, I d much prefer to see this conglomerate and its shareholders limited to a certain market share, and for either existing small or genuinely new businesses to be filling those units, and give a real improvement in choice in our sector.
This choice Kingfisher are so desperate to offer is probably best summed up in paint. Would you like Magnolia, Calico or Soft Cream, Madam? Everyone knows they're pretty much the same thing, these names are marketing spin, introduced to sell more paint. People had reached the point where they were put off by the word 'magnolia' (or B&Q) as it had become too dominant, and synonymous with uniformity & monotony. And so the Marketing Spin Doctors did decree that Kingfisher expand not with a B&Q Trade Counter, but a Screwfix Trade Counter. And it s not B&Q Express, or even Screwfix Express, its DIY Express.
Yes Magnolia is the most popular paint colour, but not everyone wants it, all the time. Occasionally we want a feature wall in flaming red, or different scheme entirely! Expanding like this, using multiple brands, attempts to fool the general people in the same way.
In my opinion there should be a limit to how far any one company can grow, I don t want to wake up one morning to discover my home has been painted top to bottom in Antique White , anymore than I want to wake up and discover yet another version of the Kingfisher Conglomerate has moved into my home town and squeezed out the last independent.
---
DIYWeek.net does not edit comments which are submitted directly by our users to express their own views. Please report abuse of our comment system here.
Back to main news page

© Datateam Business Media Limited 2012. DIY Week.net news articles may be copied or forwarded for individual use only. No other reproduction or distribution is permitted without prior written consent.