People News
Published on 2 - August - 2012
New boss for the HTA
Carol Paris, known for her role as operations director at the Garden & Leisure Group, has agreed to become the Horticultural Trades Association's new director general.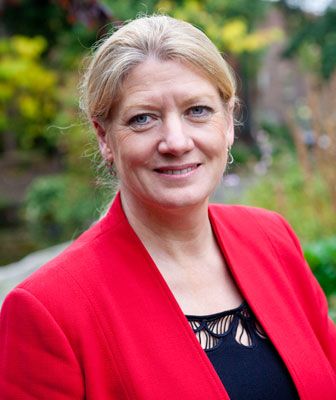 Carol Paris has made the move from HTA president to director general
The announcement was made following a six month period of review and consultation undertaken by the HTA board. The final stages of the extensive selection process were chaired by HTA vice president Stan Green from Growforth. He said: "We are delighted that Carol Paris has accepted the role of director general at the HTA.
"We had an excellent response to our advertising of this post earlier this year and Carol has been selected from a very strong shortlist. Carol is widely known and highly regarded across the industry through her work at Garden & Leisure Group and as a board member of the Horticultural Development Company as well as through her involvement with the HTA over a number of years.
"Carol understands the challenges faced by the whole industry and the organisation itself and the HTA Board is confident that Carol will bring the necessary focus and energy that this important role requires."
Carol Paris added: "I am thrilled that the HTA Board has asked me to lead the organisation through the next phase in its development. The garden industry makes a substantial contribution to the economy and the environment in the UK but is not immune from the challenges posed by the current global downturn.
"I look forward to working with the HTA board and staff to ensure the HTA is in the best possible position to support its membership through this challenging period and drive renewed growth in the future."
Carol Paris will take up her new role on 13 August 2012 but will be continuing on a reduced capacity with her role as operations director at Garden & Leisure. She has been with Garden & Leisure for nearly 15 years with responsibilities across operations, buying and HR. Ms Paris' earlier career included positions with The Edinburgh Woollen Mill and Harrods.
Stan Green assumes the role of acting HTA President and chair of the HTA Board, which Ms Paris had previously occupied, ahead of the HTA AGM this autumn.
Back to main news page