People News
Published on 12 - July - 2012
BCF ceo steps down
Tony Mash, who has been British Coatings Federation chief executive officer for three years, has retired following the group's annual conference.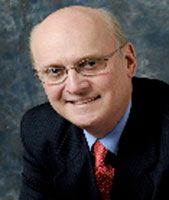 Tony Mash has been ceo of the BCF for three years
He is succeeded by Tom Bowtell, who was most recently the general manager and director of Proskills UK. His 19 years working for AkzoNobel in the vehicle refinish sector means he has plenty of experience in the paint industry.
Tony Mash said: "It has been a very eventful and enjoyable three years and I heartily recommend the job to future generations of CEOs."
His plans include "a portfolio of part-time consulting work in Europe and the USA, mixed with time spent on a number of hobbies including travel, music and the theatre."
Back to main news page