News
Published on 11 - July - 2012
Theo Paphitis snaps up Dyas chain
Rymans owner and star of Dragon's Den, Paphitis confirmed on Tuesday that he had acquired Robert Dyas.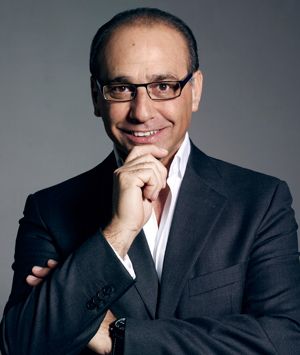 It was revealed that the 96-strong high street retailer had been bought by Mr Paphitis' takeover company, Gladys Emmanuel Limited.
He also confirmed the acquisition via his Twitter account, stating: "pleased to say just bought the retail business Robert Dyas! I am in the ironmongery business!"
The news came just days after
rumours
began circulating about the entrepreneur's involvement with the high-street retailer.
Read the full story in DIY Week.
Comments
---
16/07/2012 10:39:00
Ironmongers - Industry Icons!
By Ken Hunt
'Apologies to you & John, and my acknowlegement to Roberts Radio founder's market segmentation...
'Apologies also for not making my opinion/support clearer - I totally agree with all your points (and I'm 58...).
---
13/07/2012 17:53:00
Ironmonger
By Andrew Weiss
A bit harsh on John, Ken!
Surely any external investment in an Industry Icon is a good thing. By the way. Ironmonger or other profession....60 is the new 40 and there are also plenty of Ironmongery folks under 40!!
---
12/07/2012 18:03:00
iRONMONGER - iRONIC? iCONIC??
By Ken Hunt
John McD, could it be that Theo is ahead of us all on this one?!
One possibility may even be reflected in your title; though I doubt that even Theo will be to iRONMONGER what Steve Jobs was to iPHONE & iPAD...
Another is also reflected in your own remarks; maybe Theo & iRON will have the best chance with the under-40's who don't carry the baggage of the 40-to-dead...
---
12/07/2012 16:00:00
WHATS AN iRONMONGER?
By JOHN MC DOUGALL
It may be very nice for Theo however I hope he soon realises that not many young people under the age of 40 will know what an Ironmonger is in this day and age.The rest of us who have been in the trade as long as my 30 years will realise that Ironmonger is no longer pc sadly.
John Mc Dougall
---
DIYWeek.net does not edit comments which are submitted directly by our users to express their own views. Please report abuse of our comment system here.
Back to main news page

© Datateam Business Media Limited 2012. DIY Week.net news articles may be copied or forwarded for individual use only. No other reproduction or distribution is permitted without prior written consent.