People News
Published on 3 - July - 2012
Kingfisher names new group finance director
B&Q's parent company will welcome current Vodafone Plc chief financial officer Karen Witts as its new group finance director. She will take up the role and join the main board during October 2012.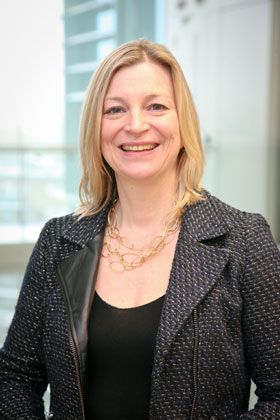 Ms Witts is currently chief financial officer for Vodafone's Africa, Middle East, Asia and Asia Pacific division with sales of £13.9bn. She succeeds Kevin O'Byrne who, as announced in February 2012, will become Kingfisher Divisional CEO, B&Q.
A chartered accountant, Ms Witts has held her position at Vodafone since June 2010. Previously she worked at BT Group for more than 10 years in a number of financial and general management positions, most recently as chief financial officer of BT Retail and, before that, as MD Operations for Openreach. At Openreach she was responsible for a team of more than 30,000 telecoms engineers.
Kingfisher's group chief executive Ian Cheshire said: "I am delighted that Karen is joining Kingfisher. She has an outstanding financial and operational background at BT and Vodafone, where her international experience will be very helpful. Her appointment will complete the Group Executive team at Kingfisher. It is a strong, diverse senior management team, ready for the next phase of our growth plan under Kingfisher's 'Creating the Leader' programme."
Karen Witts said: "It is a great opportunity to be joining a growing, international retailer at such an interesting time in its development. I look forward to working with the Board and the Group Executive to help deliver Kingfisher's 'Creating the Leader' plan."
Back to main news page