People News
Published on 16 - May - 2012
Garden industry gets on its marks for Greenfingers
Staff from three horticultural companies have signed up for the annual 10km Bupa Great Manchester Run in aid of a charity that creates gardens at children's hospices nationwide.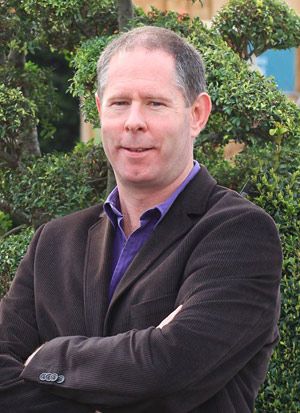 Barton Grange's Guy Topping will take part in the 10k run in aid of Greenfingers
Individuals from Barton Grange Garden Centre, the British Association of Landscape Industries (BALI) and Natural Paving have pledged to race on Sunday, May 20 to raise funds for Greenfingers.
Barton Grange managing director Guy Topping, who will be taking part in the Bupa Great Manchester Run, said: "We often support Greenfingers in fundraising at the garden centre, so we were delighted when the opportunity arose to sign up for the run.
"The funds we raise for Greenfingers will go towards creating a new garden at Derian House Children's Hospice in Chorley, Lancashire, which is one of our local hospices. We are looking forward to raising as much money as possible for the extremely worthy cause."
He added: "Two other members of staff from Barton Grange Garden Centre will be taking part in the race with me. Kate Ford, Marketing Manager, and Simon Brindle, Graphic Designer, both run in their spare time and didn't hesitate to put their names down."
BALI sales and sponsorship officer Diane McCulloch is also taking part, along with BALI members Louise Fraser from Benchmark Estimating, Sam Donington from F&D Landscapes and Steve Williams from WAP Lawton & Son.
Business development manager Simon Porter and operations director Paul Shephard, from Natural Paving will also be running.
Greenfingers director of marketing and fundraising Deborah Skillicorn said: "We are delighted that so many people from the horticultural industry have stepped up to raise money for Greenfingers. We recognise that this is a real challenge and we are extremely grateful that they are willing to put in the hard work and effort involved. The funds raised by the runners will go towards creating a garden at Derian House Children's Hospice.
"In 2011 the hospice built a new wing, Derian Lodge, which caters specifically for 16 to 25-year-olds. In line with the wishes of the young adults, who have stayed in the lodge, the hospice wants to transform the area around the extension into a garden. We will be helping the staff at the hospice to achieve this."
"We are hoping to raise £3,000 in total from this event to go towards creating the garden around Derian Lodge. We are hopeful that we can reach this target, as well as the runners previously mentioned we have three individual runners taking part, Natalie Moulden, Lisa Byrom and Caroline Woodcock. I'd like to thank all the runners for their invaluable support."
The Bupa Great Manchester Run will kick off the fundraising for the project, but Greenfingers needs to raise around £40,000 in total to create the garden at Derian House. Anyone who would like to be involved in fundraising this summer should call 01494 674 749.
Back to main news page