News
Published on 3 - May - 2012
Argos initiates review of business
Argos boss John Walden, who joined as managing director in February, has drafted in consultants and launched a full review of the catalogue retail chain.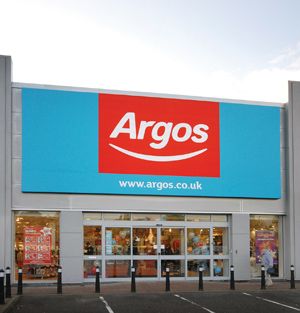 Both Argos and OC & C Strategy Consultants confirmed to DIY Week that that the global consultancy firm is "providing extra support and resources to Mr Walden as he assesses the business" but would not comment further on the process at this stage.
The move has fuelled speculation in the press, with city analysts suggesting the root and branch review could result in the closure of a significant number of Argos' 700-plus retail outlets, following months of poor trading. A report by The Press Association said Argos had denied plans for widespread closures, although the retailer told DIY Week it would not comment on the subject.
Argos suffered another tough year of trading in 2011, posting an 8.9% LFL sales drop to £3,873m for the year ended February 25, 2012. The LFL decline was blamed on weakness in the consumer electronics market, although the retailer has been suffering falling sales since 2008. Argos also closed 12 new stores in the final eight weeks of the financial year, reducing its store portfolio to 748.
Argos' new boss, John Walden, whose career includes senior roles at Best Buy and Sears was brought in to provide a "fresh perspective to the future development of Argos", said Home Retail Group. He took the reins from Home Retail Group chief executive Terry Duddy who had assumed the role, while a replacement was sought for former Argos md Sara Weller, who stepped down last summer for personal reasons.
Comments
---
05/05/2012 20:33:00
By Ben Exall
Tne business may be suffering lfl sales. It still is one of the most cash rich with 190million in the bank! and is still making large profits!
---
04/05/2012 11:06:00
Argos initiates review of business
By Steven Jacobs
Argos is a complex business, consultans were probably called in to speed up the change process.
As a business model Argos is under threat from many on slimmer on line outlets. They would do well to search out and rely on collaborations with experts in their categories, rather than try to keep everything in house. Their offer is massive, buyers are few and they in turn rely on finding products in the far east - not necessarly to our taste. The other alternative is to rely on brands, while this seems safer it deligates the range to the brands in exchange for their expertise. With the lion share of turnover from value brand lines they risk losing market share if they only follow this route. If they are not guided by UK experts they can find themselves buying products from the far east based on their tastes and miss out on innovations to stimulate and grow their business. It is easy to blame people at the top, but unfair to expect miracles from the new when facing significant issues.
---
03/05/2012 14:09:00
Why pay such high wages?
By Robert Milliken
If the management are incapable of assessing the business, what are they being paid for?? Anyone can bring in Consultants!
---
DIYWeek.net does not edit comments which are submitted directly by our users to express their own views. Please report abuse of our comment system here.
Back to main news page

© Datateam Business Media Limited 2012. DIY Week.net news articles may be copied or forwarded for individual use only. No other reproduction or distribution is permitted without prior written consent.