People News
Published on 2 - May - 2012
New appointment at Smart Solar
Smart Solar has announced the appointment of Charlotte Styles to the role of product development manager.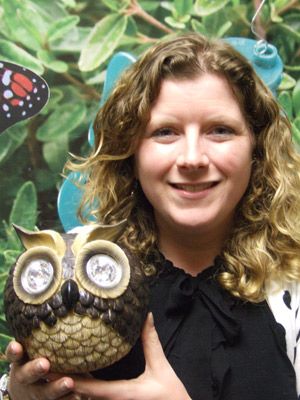 Ms Styles, who has a wealth of experience in product design, will be responsible for developing new solar powered lighting, water features and aquatics products.
She said of her new role: "Following Smart Solar's record sales performance in 2011, and in particular the success of our range of resin bird spotlights, my challenge is to find the new best seller for next season."
Ms Styles studied Product Design with Packaging Technology at Loughborough University before working in industry. More recently she lectured in product design at the University of Bolton whilst working as a product design consultant with a wide range of companies.
Commenting on this new appointment Smart Solar's md, Jonathan Stobart, said: "Smart Solar is growing fast and new product development is key to our continued success. Charlotte's appointment reflects our strategy to invest in high calibre people to position Smart Solar as a leading supplier of innovative, quality products."
Back to main news page