People News
Published on 30 - April - 2012
Dulux appoints new creative director
Dulux has appointed artist, specialist decorator and interior designer, Marianne Shillingford to the role as part of the paint brand's plan to expand its design offering to consumers and create a broader home improvement service.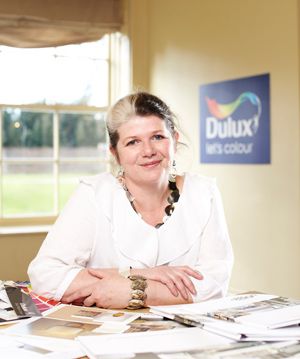 Ms Shillingford's role as creative director will see her working across the Dulux Design Service and UK colour team to help inspire and help consumers achieve interior looks defined by global trends. Advice on colour palettes, application techniques and interior style, furnishing and design will all be provided through PR, consultation services and marketing materials.
Dulux UK marketing director Letty Edwards said: "Marianne's fantastic experience and passion for interiors is both impressive and infectious. Her appointment will help lead the way, with what Dulux hopes to offer consumers in the near future; a comprehensive colour and design service."
During her career Ms Shillingford has founded a successful interior design business, with projects including the creation of a living carpet of flowers that covered Trafalgar Square. The spectacle, which consisted of over 155,000 living plants chosen for their colour and perfume, was installed overnight, and resulted in stopped traffic and crowds of visitors. She has also held TV presenting roles on interiors shows 'Our House' and 'Tuscany to Go' and acted as a presenter and expert at the Ideal Home Show and Grand Designs Live.
Ms Shillingford said of her new role: "Many people are inspired by beautiful interior images that they seen in their day-to-day lives but are daunted by the 'challenge' or lack of know-how to achieve it. My mission is to both inspire and help people achieve the looks that they desire, by detailing how simply they can be achieved with a little help from the experts."
As creative director she will work alongside senior global colour designer Louise Smith, and UK colour and design manager Rebecca Thompson, as well as the Dulux design team.
Back to main news page