People News
Published on 26 - April - 2012
Vitax appoints new sales manager
Vitax has announced the appointment of Malcolm Wheeler as national sales manager for its Grower range of products, which is supplied to professional horticulture through specialist distributors.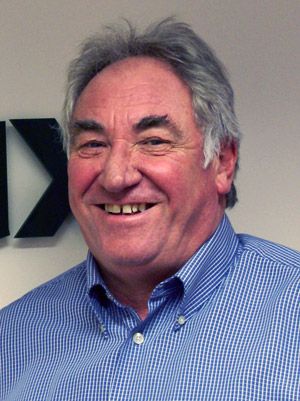 Mr Wheeler, who previously worked with William Sinclair Horticulture, said he is delighted with the new challenge the Vitax role offers.
Alongside the new compost range, Mr Wheeler will have responsibility for established professional grower products from Vitax, including Vitax Q4 extended release fertilisers, the Vitafeed range of water soluble fertilisers and a range of organic fertilisers.
Mr Wheeler started his career as an ironmonger, but when his employer opened a DIY shop as an add-on to the business, Mr Wheeler was asked to run it. The DIY shop was the local source for gardening supplies and this provided his introduction to horticulture. From there he went to a horticultural wholesaler and then on to Sinclairs, where he spent 30 years.
Daniel Wilkinson, director responsible for the Vitax Grower division, said: "Malcolm's arrival at Vitax couldn't have been better timed. We have great expectations for the new growing media range and his experience and expertise in professional horticulture will be a major factor in helping us to meet our goals."
Back to main news page