Product News
Published on 23 - April - 2012
New launches at Cologne now available from Toolstream
Exclusively at Cologne 2012, Triton unveiled its new Bench Top range of precision power tools, including the Wetstone Sharpener with high-grade diamond grindstone; oscillating spindle sander, and planer/thicknesser with 317mm cutting width.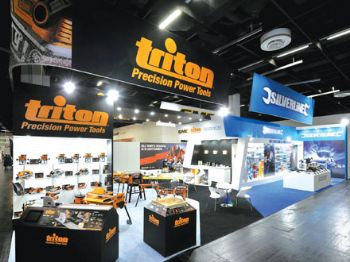 In addition, further new releases from the power tool manufacturer include two new 12V products, the Triton drill/driver and impact driver, Triton's track saw and the fast Triton duo dowel jointer.
Meanwhile, Silverline's 2012 spring/summer features more than 200 new tools, hundreds of price cuts and deals on all kinds of gardening, lighting and decorating items.
Launched exclusively at Cologne was the new Silverstorm 10.8V range, which includes the 10.8V Multi-Cutter, drill driver and impact driver - all powered by Lithium-ion batteries.
For more information contact:
Toolstream Ltd
Back to main news page