Product News
Published on 23 - April - 2012
A tool for every occasion from Dremel
Dremel has redesigned its iconic 300 Series tool.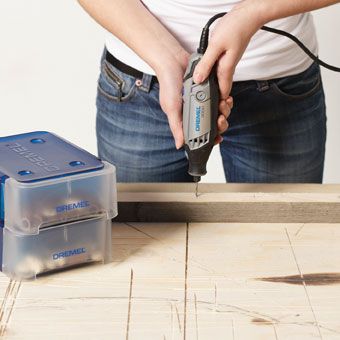 The new Dremel 3000 has been specially designed to be the most user-friendly multi-tool yet for all DIY, modelling and craft projects requiring detail and precision.
The Dremel 3000 features reduced vibration for better control, less noise and better soft grip. Its new EZ Twise Nose Cap brings a wrench mechanism which is integrated into the cap of the tool.
It comes in two kits: entry-level 3000-15 including the tool, cap, 15 accessories and a DVD for RRP £49.99, and the 3000-1/25 for the more demanding user. This includes 25 accessories and a plastic carry case and has an RRP of £69.99.
For more information contact:
Dremel


Back to main news page