News
Published on 4 - April - 2012
New B&Q for Bedford
It's claimed to be the largest town in the country without a B&Q store, but that's all set to change with plans under way for a new £18.5m development at Ampthill Road.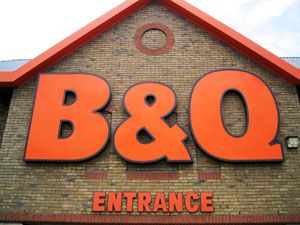 Bedford Borough Council said the arrival of the retail giant would be good for the town's economy
A B&Q spokeperson told DIY Week: "B&Q can confirm that in partnership with HPG, we are looking forward to opening a new store in Bedford, at the development at Ampthill Road, adjacent to Interchange Retail Park.
"The store is scheduled to open in 2013 and we are looking forward to serving the people of Bedford with all their home improvement needs in the near future."
Planning permission was granted by Bedford Borough Council earlier this week, and the superstore development will reportedly include office units and a new car delearship. It is thought the new DIY store will bring around 150 new jobs to the area.
UPDATE: Please contact B&Q to apply for jobs. This is a news story hosted on trade magazine website diyweek.net and is not associated with the retailer or its recruitment department.
Comments
---
02/04/2013 12:26:00
b and q
By john johnson
moving to bedford soon so glad to see a band q store on the build
---
23/02/2013 03:34:00
Job vacancies
By Nick
Hi I'm happy to hear that there is a B&Q opening. I'm at Bedford College doing carpentry I would like to join the term.
---
31/01/2013 19:48:00
Job vacancies
By William Bracey
Hello I'm very pleased to hear that bedfords getting a B&Q. I am at bedford college doing level 2 nvq bricklaying. And love to join the group. cheers
---
28/01/2013 16:57:00
Job vacancies
By B&Q employee
In order to be considered for job opportunities at any B&Q you will need to apply online via there website www.diy.com click on the careers link at the bottom of the page. You should then be able to search for job vacancies anywhere in the country.
You will also be able to fill out an online assessment to then appear on the jobs pool that each store can access.
From memory you can apply to be considered for an area or selected stores etc...
Hope this helps :-)
---
24/01/2013 15:31:00
Job vacancies
By Alisha Powell
hi, I have work experience from Wilkinsons which sells some DIY products so I have key knowledge. I would love to apply for B&Q. How will I manage to find out how and where to apply?
Thanks
Alisha.
---
23/01/2013 21:51:00
jobs
By vincent gibbs
i would like find out when the new store is opening and how myself & my could apply for a job as we both over 50 years old and would like to work for a little longer
---
22/01/2013 13:27:00
Job vacancies
By Lee Harris
I have experience of plumbing,heating & building renovations.
I have City & Guilds level 2 plumbing from Bedford College.
I would love to be in at the beginning of your new
store.
Yours hopefully
Lee
---
19/01/2013 14:36:00
Jobs
By Muhammad Chaudhary
Hi, very happy to hear about new store opening B&Q in Bedford 2013, I am very keen about joining it where will I find out when and where to go for apply for it?
Kind regard
Chaudhary
Chaudhary
---
24/09/2012 17:19:00
About a job
By Gianni Salerno
Hi, good to hear about new B&Q in Bedford and I am intersting about joining it how will I find out when and where to apply for it?
Many thanks
Gianni
---
DIYWeek.net does not edit comments which are submitted directly by our users to express their own views. Please report abuse of our comment system here.
Back to main news page

© Datateam Business Media Limited 2012. DIY Week.net news articles may be copied or forwarded for individual use only. No other reproduction or distribution is permitted without prior written consent.