Product News
Published on 27 - March - 2012
Toolstream to distribute Bench Dog Tools
US company Bench Dog Tools Inc. has announced it will be greatly expanding its distribution in the UK and Europe by partnering with Toolstream, distributor of hand and power tools and accessories.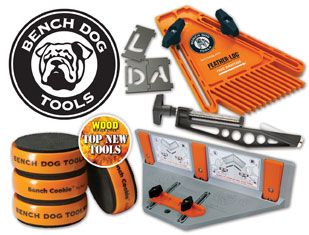 Toolstream was selected by Bench Dog to exclusively distribute the branded line of route tables and do-it-yourself/woodworking accessories in these markets.
Bench Dog Tools' vice president of wholesale John Otto said: "We're excited to partner with Toolstream in the UK and Europe. Toolstream will distribute the Bench Dog line of products through home centres, hardware stores and through online retailers."
Toolstream currently distributes more than 5,000 hand and power tools.
For more information contact:
Toolstream Ltd
Back to main news page